NEWS: July 1st, 2021. Lone Star expands to East Texas! Our long time associate Russ Austin has relocated to East Texas to head up Lone Star Alarm Monitoring Sales and Service in East Texas!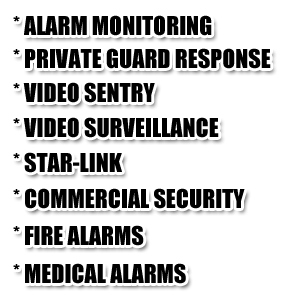 JUST FILL OUT THE FORM BELOW
& SOMEONE WILL CONTACT YOU
OR CALL US AT 818-341-0811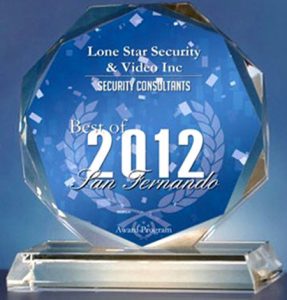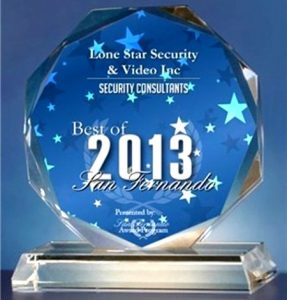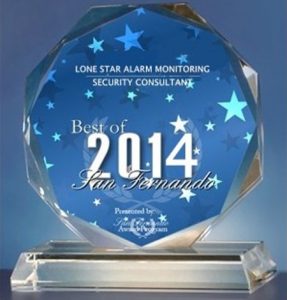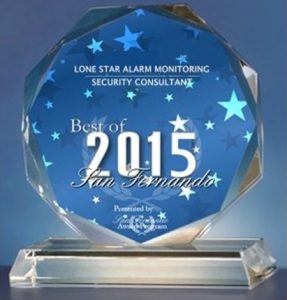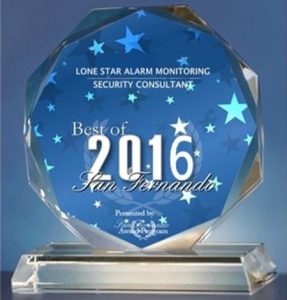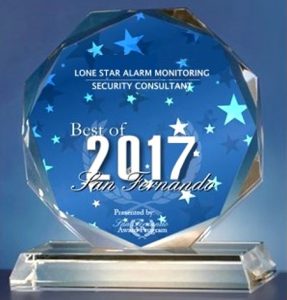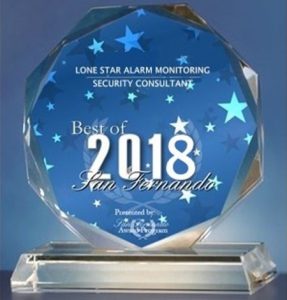 About the San Fernando Award Program
The San Fernando Award Program is an annual awards program honoring the achievements and accomplishments of local businesses throughout the San Fernando area. Recognition is given to those companies that have shown the ability to use their best practices and implemented programs to generate competitive advantages and long-term value.
 The San Fernando Award Program was established to recognize the best of local businesses in our community. Our organization works exclusively with local business owners, trade groups, professional associations and other business advertising and marketing groups. Our mission is to recognize the small business community's contributions to the U.S. economy.
 Our selection of your company is a reflection of the hard work of not only yourself, but of many people that have supported your business and contributed to the subsequent success of your organization. Congratulations on joining such an elite group of small businesses.